Hybrid Cars for Responsible Citizens and Sustainable Driving
Download Audio Version
The best hybrid cars save money on fuel and minimize environmental pollution. They are fitted with a gas engine, spacious cabin, and feature elegant designs, high-end materials and safety features such as inflatable rear seatbelts, post-crash alert systems, and many others. The ride is quite, comfortable, and safe. Buyers are offered plug-in grants to encourage clean driving. Car owners also get considerable tax breaks for buying an eco-friendly vehicle.
What Is a Hybrid Vehicle?
These vehicles combine 2 or more power sources and come with different powertrain configurations, including series, power-split, mild parallel, parallel hybrid, and others. There are different models and makes but hybrid vehicles incorporate components such as transmission, batteries, generator, electric motor, fuel tank, and gasoline engine. The battery is a type of storage device while the electric motor works to accelerate the vehicle. Manufacturers also offer models with integrated power electronics.
Features of the Best Hybrid Cars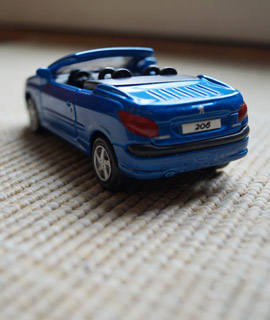 There are standard and innovative features such as dual-zone climate controls, wheel-mounted audio controls, and audio streaming. Some models come with a rearview camera, USB port, 6-speaker audio system, and alarm system. Other features to consider include blind spot monitoring, a moonroof, and a voice-activated navigation and phone system. Hybrid cars are also fitted with hands-free messaging capabilities, rear cross-traffic alert, an automatic self-parking system, forward collision warning, and satellite radio. In addition to these features, hybrid cars also come with a JBL sound system, push-button, keyless entry, and a touch-screen infotainment system. The touch-screen system is convenient in that it allows the driver to control different phone apps. Hybrid cars also come with audio and climate controls that are easy to use. The navigation and radio systems, information displays, and gauges are convenient and intuitive. The brakes are strong while the active park assist function is useful, especially if you are new to driving. Some models also come with multiple cameras, an upgraded stereo, and other features such as leather seats, remote control, and adaptive cruise control. Finally, there are models with power-adjustable seats, knee air bags, and a heated steering wheel.
Benefits of Hybrid Cars
There are many benefits to consider, and one is that hybrid cars are fitted with an electric motor. They are usually compact and are built with upscale, light materials. Many models are fitted with a battery that contains nickel-metal-hydride and are fuel-efficient. The battery is charging when the gas motor is running. You don't need to plug it into an outlet. The power-train equipment is one of the main assets in that it allows car owners to utilize different power resources. You save on fuel and help reduce environmental pollution because there is a huge difference in greenhouse gas emissions in the long term. Hybrid vehicles produce little carbon dioxide emissions even in traffic jams.
Obviously, as this is a new technology with multiple add-ons, hybrid cars are expensive and somehow complex. They are fitted with a regeneration system, auxiliary systems, and motors. On the good side, hybrid cars are more gasoline-efficient than other types, and it pays to buy one if you are a frequent traveler. The best hybrid vehicles save a lot of money on fuel because of improvements such as a powerful engine, weight reduction, and better aero dynamics. Many models come with small engines that are more efficient for many reasons. They have fewer cylinders, and less fuel is required for them. The engine is lighter and uses less energy to drive up or accelerate. Hybrid vehicles reduce drag and shut off the engine to save fuel.
While it is difficult to tell whether the best hybrid cars are offered by one manufacturer, Toyota, Honda, Ford, Volkswagen, Nisan, Tesla Motors and others offer electric and hybrid vehicles with different features and capabilities.
Alternatives
While hybrids are considered a new technology, some car experts claim that methane and hydrogen fuel cells will be more common than other types of vehicles in the future. Other options include fuel-sipping gas-only, diesel, and electric cars which are considered ecologically friendly. When choosing a vehicle, you may want to consider factors such as affordability, reliability, utility, roominess, mileage, and others.
Related Articles
Hypermiling as a Way to Stretch Miles per Dollar
Hypermiling is a way to save gas dollars and reduce greenhouse gas emissions. In fact, you can achieve an improvement of up to 40 to 50 percent over your car's mpg figures. It is also a way to keep your engine running for longer because improved fuel efficiency minimizes the demands on your...
Eco-Friendly Vehicles for Fuel Savings and Green Lifestyle
Eco-friendly cars use alternative fuels and electricity and come with different fuel-saving features. Customers can choose from an array of different automobiles such as hydrogen hybrid, hydrogen fuel cell, and diesel hybrid. Manufacturers aim to produce affordable, reliable, and serviceable...