Eco-Friendly Gifts for the Best Holiday Ever
Download Audio Version
The holiday season is around the corner, and many customers are looking for eco-friendly holiday gifts. From toys to gadgets and works of art, there are gifts for everyone and for every occasion.
Green Toys
Retailers offer puzzles for children of different ages, made from sustainably harvested timber. Puzzles are a great learning tool for kids because they exercise their minds. They help develop kids' problem solving and cognitive skills and eye and hand coordination. A stuffed patchwork kitty or bear is a great gift for your child. Choose a hand-scratched toy that is made from salvaged fabric. If your child is 3 years old or older, you can buy her modeling dough. Pick modeling dough without additives and dyes that is safe for children. You can choose from different flavors like lime, lemon, strawberry, and others. There are plenty of green gifts to choose from – mini loader vehicles, dump trucks, critter clinics, ABC blocks, and others.
Gifs for Your Friends and Family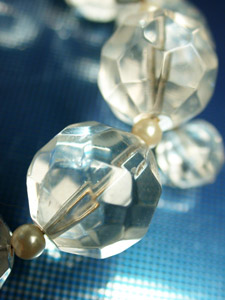 Instead of buying a gift, you can offer them the gift of your time. It is up to your friends to decide what they want done, whether cleaning their garage, grocery shopping, or anything else. If you are a photographer or painter, you can take pictures or have your mom or best friend to sit for a portrait. This is also an opportunity to hang out and have fun together. Another option is to buy gifts from reused or recycled materials. There are plenty of ideas for unique holiday gifts, from wearable art and craft to green accessories, unique picture frames, and more. Recycled silver earrings are a great addition to your partner or friend's collection. This is a lovely gift for Mother's day, Christmas, birthday, or another special occasion. Other holiday gift ideas include recycled picture frames, eco-bangles, animal and wish boxes, and more. Recyclable, reusable, upcycled, natural, and chemical-free are key components.
Women's Gifts
If you are looking for women's gifts, you have plenty of choice, from wood pillar candles to toxic free cosmetics, spa treatment, ceramic curling and straightening irons, and a lot more. A bamboo travel set is a great pick for a businesswoman or a frequent traveler. You will get a hairspray, treatment oil, anti-frizz conditioner, and bamboo shampoo. Tea candles are the perfect present for a friend with a romantic personality. They are made from soy and come in glass containers. A bamboo brush set is a great gift idea for your partner. Pick a set with a hemp and cotton case and brushes made from recycled materials. You can also choose from phthalate free cosmetics, a chemical free manicure kit, or a fossil-fern cuff bracelet. A fruit gift basket is the perfect choice for nature lovers.
Men's Gifts
From beard packs to skillet ornaments and metal family tree sculptures, there are plenty of green men's gifts. You can choose from auto care kits, solar mobile phones, sun-powered chargers, and solar flashlights. An organic bamboo and cotton bathrobe is also a great gift idea. Other products include organic hair and skin care, a recycled keychain or wallet, a recycled backpack, and more. Or you can buy your partner a romantic coupon book with chore and massage coupons and more. You are free to choose coupons that are right for your relationship. The fact that you can add personalized messages makes coupons a unique gift.
Gifts for the Whole Family
A set of bamboo and organic cotton towels is the perfect family gift. All towels are colored with organic, low-impact dyes and are made from cotton and bamboo grown without the use of any herbicides or pesticides. If you are looking for a gift for a family with small children, pick organic baby towels or baby bedding. Retailers also offer organic bibs and nursing pillows, bath and air filters, and organic baby blankets. Whatever your gift of choice, the most important thing is that it has a low environmental impact. Many businesses manufacture unique gifts and new products by recycling consumer waste. The focus is on sustainability and green living.
Related Articles
Products from Natural Ingredients for Sustainable Future
Environmentally friendly products are made from organic and natural ingredients, timber, and fibers and are considered green because they help reduce air, water, and soil pollution. Green furniture, clothing, cosmetics, cleaning solutions, and beauty and baby products carry eco-labels to help...
Eco-Friendly Celebrations for Nature Lovers
There are many ways to make your dinner or party an eco-friendly one. Whether it is a birthday party, anniversary, or getting together with family or friends, there are ways to green your celebration. Greening Your Dinner PartyYou can use Evite or another service to send online invitations instead...
Eco-Friendly Fabrics and Fashion from Organic Materials
Eco-friendly fabrics are a sustainable alternative to synthetic fibers and materials. There is a variety of green textiles such as lyocell, polyester, bamboo, silk, organic cotton, and others. Organic CottonOrganic cotton offers many benefits for homeowners, farmers, and local communities. For...